OUR
PRODUCTS
Premium Perfection: Genuine Quality Guaranteed
Upto 3 Yrs warranty on spare parts
Capsule 360 for your product
Genuine Parts and Accessories
Peripherals
Unglitch sells a comprehensive range of peripherals to enhance your computing experience. We've covered you, from external keyboards and mice for improved typing and navigation to earphones and headphones for immersive audio. For enhanced audio output, our external speakers deliver rich and crisp sound. Additionally, our web camera ensures precise and smooth visuals if you require high-quality video calls or streaming. We also provide SSD and HDD enclosures for simple drive installation and protection if you need more space and want to upgrade your storage. Unglitch's array of peripherals guarantees an optimized setup, allowing you to work, communicate, and enjoy digital activities conveniently and satisfactorily.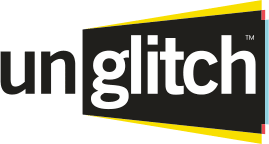 Consumables
Unglitch understands the importance of an uninterrupted power supply and offers a selection of essential consumables. Our range includes batteries, adaptors, and power cords, ensuring your devices remain powered and operational. If required, replace your worn-out battery with a dependable adaptor or extend the reach of your power connection with a durable power cord; Unglitch has you covered. With these consumables, you can confidently continue your work, entertainment, or any other digital activities without worrying about power limitations or compatibility issues, providing peace of mind and seamless functionality.

Accessories
Unglitch provides a wide selection of accessories to complement and safeguard your electronic devices. Our collection includes backpacks for convenient and secure transportation of your laptop, while laptop sleeves provide extra cushioning and safeguarding during travel. To prevent overheating, Unglitch provides cooling pads that efficiently dissipate heat, ensuring optimal performance. With our wide selection of cables and connectors, you can quickly transfer data between various devices. For glare-free viewing, anti-glare protectors are available, reducing eye strain. Additionally, Unglitch offers external HDD and SSD casings and SSD caddies, enabling seamless storage expansion and data backup solutions. These accessories cater to your needs, offering both functionality and protection.

Extended Immunity
Unglitch surpasses other brands by providing services that demonstrate their commitment to exceptional repairs and solutions by offering extended warranties on parts. With up to 3 years of coverage, Unglitch guarantees that customers obtain complete product protection. This substantial warranty assures customers that Unglitch will adequately handle any difficulties.

Spare Parts
Unglitch is aware of the significance of spare parts for the upkeep and repair of your devices, and as a result, we provide customers with a comprehensive selection of laptop spare parts. We carry everything you need, from the casing, hinges, and display assemblies to the hard drives, solid state drives, random access memory, motherboards, and processors. In addition, we provide daughter cards, cables, and connectors to ensure smooth connectivity. We offer internal keyboards, speakers, and spare parts for peripherals like web cameras, power buttons, and mouse pads. With Unglitch's wide selection of spare parts, you can easily replace or upgrade components, ensuring the longevity and performance of your devices.