ABOUT
US
Introduction
"Your One-Stop Solution for Technology Glitches"
Welcome to the Unglitch Laptop Service Center, your one-stop shop for resolving technology issues quickly and effectively. As your trusted B2C brand for all of your technology requirements, Unglitch is proud of its robust procurement and logistics system, which ensures the seamless sourcing of parts and the efficient delivery of services. We recommend using online search engines or map applications to find a laptop service center near your location. Simply enter your location or enable location services on your device and search for a laptop service center near me or laptop repair near me. This should provide a list to assist you with your laptop-related issues.
UNGLITCH offers multi-brand computer repair and maintenance services. Our robust system lets us quickly acquire genuine laptop replacement parts from reputable OEMs, including Dell, Lenovo, hp, Asus, Acer, IBM, Brother, etc. To ensure the highest quality repairs, we prioritize using genuine components. With ISO certification and OEM expertise, we provide high-quality service. Our TAT ensures prompt resolutions, supported by transparency and time awareness. We handle procurement and logistics efficiently.
Furthermore, our skilled technicians provide on-site assistance and excellent customer service; extended warranties and transparent pricing are our priorities. We offer personalized solutions and proactive maintenance and foster strong customer relationships. Embracing environmentally conscious practices, we are your reliable tech partner.
We strive to provide prompt and trustworthy solutions with our expertise, cutting-edge equipment, and genuine parts. We aim to restore your devices to peak performance, guaranteeing a problem-free experience. You can rely on Unglitch for comprehensive service, superior customer care, and the assurance that your technology is in capable hands.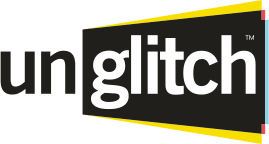 Mission & Vision
Our goal at Unglitch is to always go above and beyond for our customers. We are dedicated to fixing technological issues and ensuring customer satisfaction. Our mission is simple: to provide unmatched service to our customers by exceeding their expectations through our highly trained technicians, cutting-edge technology, and a focus on their needs.
To better serve our customers, we keep up with the latest technological innovations, adopt market best practices, and develop innovative approaches. You can rely on us in your quest for trouble-free digital experiences. We know that time awareness and transparency are essential for effective time management and for fostering customer trust and accountability.
What We Do?
Comprehensive Diagnostics and Troubleshooting: Unglitch offers comprehensive diagnostics and troubleshooting services for accurately identifying and resolving technical issues. Skilled technicians, advanced tools, and meticulous analysis ensure efficient solutions for software, hardware, and connectivity problems. Trust Unglitch for precise diagnostics and effective troubleshooting, restoring flawless technology functionality.
Hardware Repairs and Upgrades: Unglitch specialize in hardware repairs and upgrades, delivering optimal device performance and durability. Skilled technicians diagnose and resolve various hardware issues, utilizing genuine parts and advanced tools. We also offer hardware upgrades to enhance device capabilities. Trust us for expert hardware repairs and upgrades, extending your device's lifespan and functionality.
Software and Operating System Support: Unglitch offers software and operating system support for smooth device functioning. Skilled technicians diagnose and resolve software issues and provide troubleshooting, updates, and installations. We assist with operating system upgrades to enhance security and access new features. Trust us for reliable software and OS support, maximizing your technology experience.
Data Recovery and Backup Solutions: Unglitch specializes in reliable data recovery and backup solutions. Skilled technicians use advanced techniques to recover lost data while maintaining strict privacy and security measures. Comprehensive backup solutions are also provided to prevent future data loss. Trust us for peace of mind with our reliable data recovery and backup services.
Security and Virus Protection Services: Unglitch prioritizes digital security, offering comprehensive virus protection and security services. Skilled technicians provide antivirus solutions, malware removal, and security audits to safeguard devices and data. Trust us for reliable protection against cyber threats, ensuring a secure technology environment and peace of mind.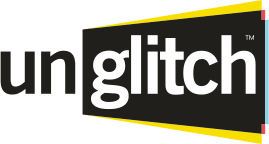 Why Choose Us?
Experience hassle-free doorstep service: We recognize that bringing your devices to a service center is inconvenient, so we offer doorstep service. Our skilled technicians will come directly to your location to diagnose and resolve technology glitches, saving you time and effort. Whether it's a laptop, desktop, or printer of any make, we'll handle the repair process right at your doorstep, ensuring minimal disruption to your routine. You can rely on Unglitch for a hassle-free and convenient repair experience because we are committed to providing exceptional customer service and efficient solutions.
Unmatched Expertise and Technical Knowledge: We take pride in our unmatched expertise and technical knowledge. Our skilled technicians have extensive experience diagnosing and resolving various technology issues. With their in-depth understanding of hardware, software, networks, and security, our technicians provide accurate diagnoses and efficient solutions. You can rely on our unparalleled skill and knowledge to fix your devices quickly and effectively, so you can start enjoying their full potential right away.
Exceptional Customer Service and Support: Unglitch is committed to providing unmatched service and support to every one of our customers. We prioritize your satisfaction and strive to offer a seamless and positive experience throughout your interaction. Our helpful and informed staff is here to attend to your concerns, respond to your questions, and direct you in the right direction. We understand the importance of clear communication, timely updates, and transparent processes. With our customer-centric approach, we aim to exceed your expectations, ensuring that you feel valued and supported throughout your technology repair journey. Experience exceptional customer service and support at Unglitch, where your satisfaction is our top priority.
Quick Turnaround Time (TATs): We understand the importance of a quick turnaround time for technology repairs. We recognize that you rely on your devices for personal and professional reasons and that downtime is never desirable. That's why we prioritize efficiency and promptness in our services. Our skilled technicians diligently diagnose and resolve issues swiftly, minimizing your device's downtime. With streamlined processes and a commitment to timely service, we strive to return your repaired device to you as soon as possible. Trust us for a quick turnaround time, allowing you to resume digital activities without unnecessary delays.
Original Equipment Manufacturer (OEM) Spare Parts: Unglitch proudly offers a wide selection of genuine laptop spare parts sourced directly from reputable OEMs such as Dell, Lenovo, hp, Asus, Acer, IBM, Brother, and more. We understand the importance of using authentic components for repairs, as they ensure your devices' optimal performance and longevity. In addition to providing genuine parts, we also offer the convenience of on-site services. Our skilled technicians will visit your location, whether your home or office, to conduct the necessary repairs, minimizing any inconvenience or disruption to your daily activities. With Unglitch, you can trust that your laptop repair will be performed with authentic parts, ensuring a smooth and efficient service experience.
ISO certified: Unglitch is proud to be ISO certified, ensuring the highest standards of quality and professionalism in our operations. It demonstrates our commitment to adhering to internationally recognized guidelines and processes, assuring our customers that they will receive reliable and consistent services. By maintaining this, we continuously strive to improve our service delivery, enhance customer satisfaction, and uphold the highest levels of excellence in all aspects of our business. Trust in Unglitch, knowing that we have achieved ISO certification and are dedicated to providing you with the best service experience possible.
Affordable Pricing Options: We believe in providing affordable options without compromising quality. We understand that technology repairs can be unexpected expenses, and we aim to make our services accessible. Our transparent pricing model ensures you receive upfront information about repair costs, eliminating surprises. We offer competitive service rates while maintaining high expertise and quality standards. Whether it's hardware repairs, software support, or any other service, we strive to deliver value for your investment. Trust Unglitch for affordable pricing options, ensuring exceptional service without breaking the bank.
Extensive Warranty Coverage: Unglitch offers extensive coverage for up to 5 years, ensuring peace of mind and protection for your repaired devices. Our warranty coverage gives you added assurance and confidence in the quality of our services. Whether it's a hardware repair, software support, or any other service, our warranty ensures that if any issues arise within the specified warranty period, we will address them promptly and at no additional cost to you. We believe in the longevity and reliability of our repairs, and our warranty coverage reflects our commitment to customer satisfaction. Choose Unglitch for comprehensive warranty coverage, knowing that we stand behind our work and prioritize the durability of your devices.

Last But Not the Least
At Unglitch, we understand the inconvenience and frustration of laptop malfunctions. That's why we work hard to fix your laptop quickly and correctly so you can return to work. Our commitment to reliability and honesty sets us apart as a trustworthy local laptop repair and service option. With multiple conveniently located centers, you won't have to travel far to access our expertise.
In conclusion, we value your time and aim for efficient service delivery, ensuring fast turnaround times without compromising quality. Our skilled technicians will provide you with our convenient door-to-door service, saving you time and effort. Using only OEM parts, we guarantee the highest level of performance and durability for your device. As an ISO-certified service center, we adhere to international quality management system standards, ensuring consistent and dependable services. Our experienced engineers are well-versed in various laptop brands and models, including Dell, Asus, Acer, hp, Lenovo, Apple, brother, and MSI. We stay updated on the latest technological advancements to tackle any laptop issue with expertise. Our qualified and certified technicians have in-depth knowledge and stay updated with industry trends. Trust us to get your devices back to peak performance because of our dedication to quality and your satisfaction.
Customer satisfaction is our top priority. From transparent communication to friendly staff, we aim to exceed your expectations. Trust Unglitch for stress-free, high-quality laptop service near you. Experience the liberation of an unglitched laptop with our dependable and prompt service. We aim to raise industry standards with our unique abilities and serve all of your laptop repair requirements.
To schedule a repair or service, contact us at 1800-3090-899 or visit our website at www.unglitch.in. Simply enter your location or enable location services on your device and search for a laptop service center near me or laptop repair near me. This should provide you with nearby options to get your laptop serviced.