OUR
SERVICES
Hassle-free Service At Your Doorstep
Computer maintenance at the comfort of home & workplace
45-days warranty on service


A team of expert service engineers to resolve Computer issues

Repair & Services
Need "Repair & Services"? Do not worry, as Unglitch has got you. We won't let you get troubled or puzzled when it comes to laptop or desktop repair and services. The best tech support is just a call away. Call us or leave a message and get the best offers and services for any trouble with your system. At Unglitch, we offer various types of home services for your laptop. For on-site services, we have authorized service centres all over India, and for off-site services, we have an entire network of professionals who can provide preventive home checkups at your convenience. We have authorized service centres around India for all your needs.
Tech Support offered by Unglitch:
Repair & Service
Buyback of laptops (even of faulty and unrepairable laptops)
Hardware & software upgradation and installation
Standby services
To learn more, Call us and talk to the expert.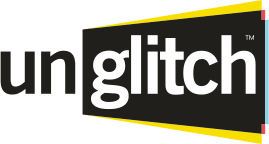 Remote Software Support
Need Remote Software Support? Have questions on Remote Software Support? Contact us and get all your doubts cleared.
Remote Software Support enables a person to access a remote computer easily. A remote support tool is an application or software which facilitates or provides the capability of accessing a target computer from any place. A remote support tool helps to achieve a number of functions and tasks while providing convenience to the people. "Host" is the one accessing the computer, and "target" is the one whose computer is being accessed. The remote software tool provides virtual support services to your computer.
Unglitch has a team of highly trained experts for Remote Software Support. We give you a convenient and hassle-free experience. Our IT professionals operate and control your systems over the internet to provide holistic support for your needs. Today's world is all about technology and almost every individual owns one or the other kind of it. We now feel incomplete without these technological gadgets. Going without computers is not something we relish at all. So, don't let any technological hindrance stop your growth. Be stress-free and relaxed because you have got Unglitch!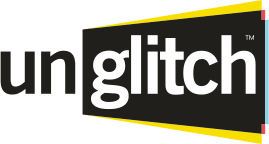 Encash your Laptop
Encashing is a process through which you may exchange your laptop for cash. This helps you exchange your old or slow-working laptop and computer for cash. You can get rid of your unproductive computers instantly without any headaches. In this fast-growing technological era, keeping up with technology is vital, and to keep up with the technology, you need the latest models. So, why wait? Need money? Encash your laptop and computer today and get the best deal, that help you get the funding for your new purchase. So rather than waiting, keep updating your technology with the latest models. Either encash your laptop or choose buyback and get the best deals. Unglitch provides incomparable buyback deals in the country.
Unglitch offers you encashment services by following a no-fuss process. We provide you with a quick, hassle-free, and secure service. You need not face any additional problems in the process of encashing. Our experts evaluate your laptop's or desktop's worth and offer you the best price in exchange. If you are planning to sell your laptop and desktop, we at Unglitch offer seamless and hassle-free services. We evaluate your device using our clean and well-defined process. We buy all brands of laptops and desktops of any make and model. We offer the best prices for your tech, with friendly customer service for all your laptop needs. Don't wait because your old and broken laptop and computer are your liquid assets; convert them into CASH with Unglitch.

Procurement and Spare Management
Unglitch is proud to inform you that we have the best procurement and spare management system in India. Where other companies face problems procuring spare parts, we make everything available to you easily and conveniently. In case of unavailability of spares, we procure them from overseas as we have a strong network of logistics. We procure only genuine spares of all OEMs – both Original Equipment Manufacturers, and Original Equipment Suppliers. We procure only the original spares for your laptop. Unglitch has its own warehouse to keep the laptop and computer spares in stock and is easily available to you anytime you want. As Unglitch is a multi-brand laptop service provider, we keep spares for all brands, HP–Lenovo–Asus–Acer–Dell–Apple. With that said, we know what you need, and we are PERFECT at providing exactly what you require!
Unglitch has a network of authorized service centres in India, where you get professional laptop repair & services from our highly trained IT Engineers. Our team of professionals offers you off-site and on-site laptop repair services. As Unglitch procures genuine spare parts for Dell laptops–Asus laptops–HP laptops–Acer laptops–Lenovo laptops–Apple laptops/Macbooks, we provide manufacturer and seller warranties to our customers so they don't need to stress about anything when it comes to their "Dear Laptop".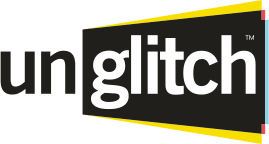 Laptops on Rent
Nowadays, owning the latest technology can be an expensive deed, so why own one when you can rent a laptop easily and conveniently from anywhere you are! Unglitch is a multi-brand laptop on-rent provider. We provide laptops on rent to Businesses and Individuals. Rent the latest model of any brand of your choice and pay conveniently as per your pocket because Unglitch is offering you subscription-based services.
Subscriptions for renting a laptop are :
Per-day based Subscription
Monthly-based Subscription
Yearly-based Subscription
Renting a laptop is perfect for those who don't want to buy one because of frequent changes in technology. Unglitch is a leading B2B and B2C brand that provides all types of laptops and computers on rent. Rent any model any brand as per your choice and needs. Use it for office or personnel use, because we have them all for multi-purpose. Get the laptops at the best prices. We not only provide laptops on rent but also complete tech support for your needs. Unglitch offers laptops of all brands Like Dell, HP, Asus, Lenovo, Acer, Apple. Do you Want a laptop on rent today? Unglitch is the place to turn now!